Alpine Roads
The Petit St Bernard Pass
The Top of the Pass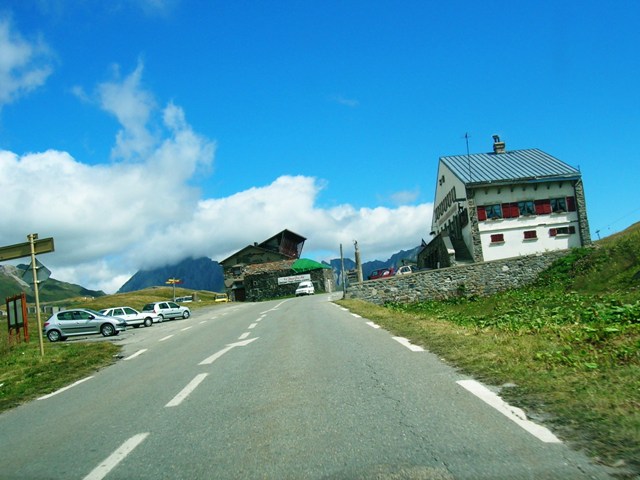 The Petit St Bernard pass is also an international frontier, but thanks to the Schengen Accord,
you've got more chance of being held up by the late Dick Turpin than by border guards.
Here we see the buildings that used to house the French border guards. These days, they sell
refreshments and souvenirs. Centre left, you can see the sign post which points to such places
as Moscow.