Alpine Roads
The Petit St Bernard Pass
Into Italy
We parked at the top of the pass, in France and took a short walk around, climbing a short distance up the hillside to the north of the road. The view point for the first couple of pictures is near what appears to be an old war time bunker. The first picture looks east towards the Italian side of the border, whereas the second and third look back to the French side of things.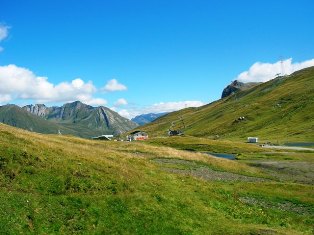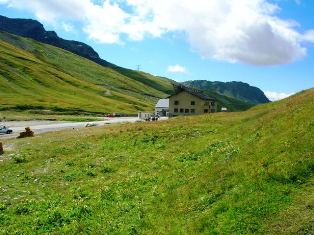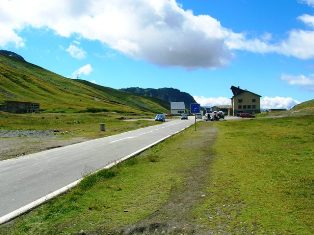 The border itself runs through the middle of a stone circle, some 72m in diameter. The illustration comes from Wikipedia - according to the citation it is in the public domain. It gives a good illustration of the scale of the circle, though you need good eyesight to be able to see the actual stones - they aren't very big. A trawl through the web suggests that these stones are actually very important in archaeological terms..
In the first of the pictures below, we are standing in Italy (just), looking across the border into France, with the French EU national sign visible on the right.
In the second picture, we are looking into Italy towards the Italian frontier buildings - again these are no longer used for their original purpose. The two small ponds can also be seen in the view of the stone circle above.
The final picture is taken across the border in Italy - note that there is no centre line on this side of the pass, and the road narrows down compared with the French side.