The Alps
From Albertville to Annecy
The Return trip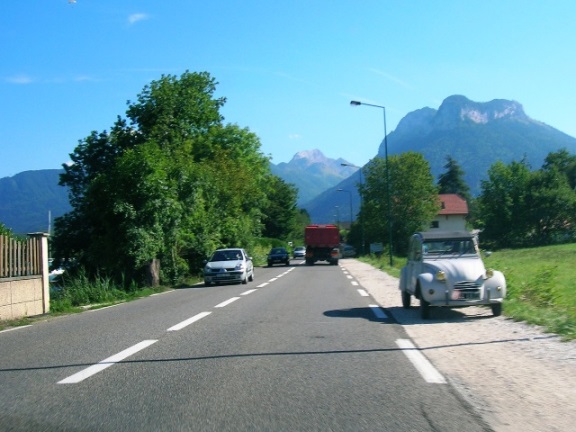 The return trip to Albertville was via the same route as the outward journey. We saw a few 2CV's
in France, as well as some old Renault 4's - cars you don't see very often in the UK any more.
The mountains looking south are higher and more distinctive than those seen when looking north.