The Alps
From Albertville to Annecy
Faverges to Annecy
The final approach to Annecy runs alongside the Lake of the same name. Initially, we saw fleeting glimpses of the lake through gaps in the trees opr between buildings, but it took us a while to get to somewhere that I could get a reasonable photograph or two.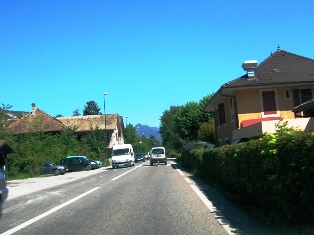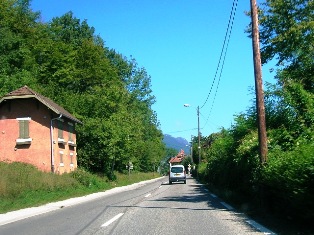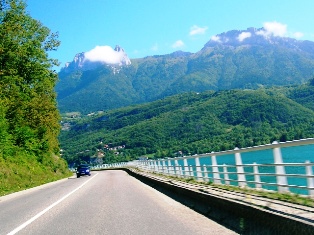 In the third picture above, the camera angle is a bit iffy. I was just very keen to get a picture of the lake on the one section of road that seemed to run directly along the lake shore.
In the final set of pictures, we see that the road runs alongside a segregated cycle path. In fact, the cycle path has been close to us all the ways from Ugine. It must be one of the nicest and easiest bike rides in the Alps as it is almost flat.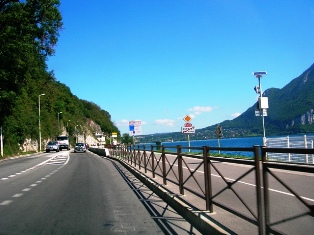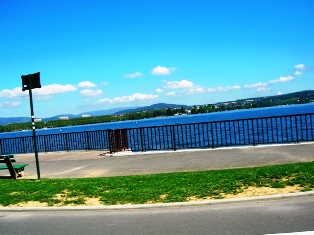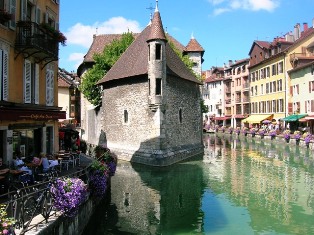 In the final picture, we've reached Annecy itself. We abandoned the car in an underground car park and walked around the town centre, which consists of lots of narrow streets, rivers, canals, along with attractive buildings such as this one in the middle of the river.