The Alps
From Albertville to Annecy
The Return trip
We returned to Albertville, once again using the N508. IN the pictures on these pages, we are heading broadly in a south easterly direction. although not visible in the photos, the road runs alongside a dedicated cycle route. On the day we went there, the cycle route was very well utilised.
We headed north from Albertville on the N212, turning onto the N508 at Ugine (here). We then headed in a north-westerly direction towards Annecy. The pictures begin shortly after leaving Ugine, though I can't be absolutely certain where each one is taken.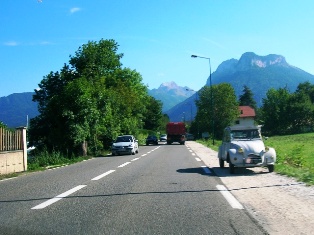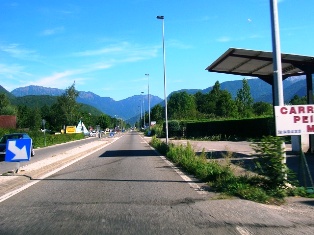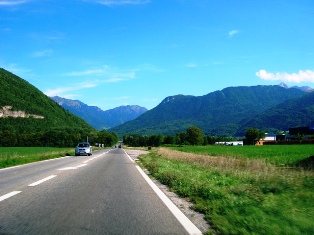 The dual carriageway shown in the first picture below is the stretch of semi-autoroute around Faverges. The final two photos were taken between Faverges and Ugine.