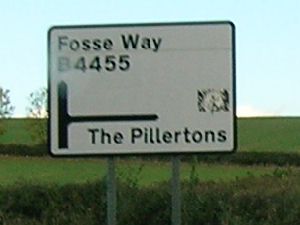 The Fosse Way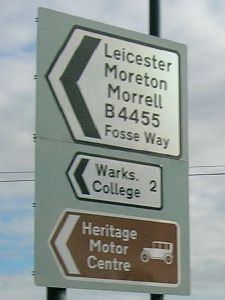 Introduction
The Fosse Way is the oldest of the roads featured on this site. It runs from Exeter in the south west to Lincoln in the north-east, and was built in the middle of the 1st century AD. The word Fosse comes from the Latin word for ditch (Fossa) and is appropriate for this road as for a long time, the western boundary of Roman controlled Britain was protected by a defensive ditch running between Exeter and Lincoln. Whether the ditch was filled in and the road built later, or whether the road was built to follow the ditch is a subject of much conjecture. What is certain is that the road got its name from the ditch.
For more information on where the Romans built roads, have a look at this rather large map.
In modern times there is little trace of the Roman Road. In fact, it is not possible to drive from end to end along the Roman route, largely because there is no modern equivalent along much of the section between Bath and Cirencester. However, there is a very good, drivable route along much of the length, and this site concentrates on the section between Stow-on-the-Wold (Map) and the A425 near Royal Leamington Spa (Map).
Our route starts in the Cotswolds and takes us along sections of the A429 and B4455 through such places as Morton-in-Marsh and Halford Bridge. On the journey we see where old meets new as we cross the M40 motorway.
Whilst much of the road isn't as straight as you might expect from a Roman Road, the pictures show that there are some very long straight sections along the route. For this reason, even in the 21st Century, the Fosse Way makes a good route for travelling north out of the Cotswolds.
Stow-on-the-Wold to Moreton-in-Marsh
Stow-on-the-Wold is, as the name suggests, a town situated on top of a hill. From here, the A429 heads north, descending from the town along a tree-lined single carriageway road, as featured in the first three pictures below.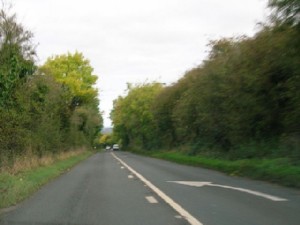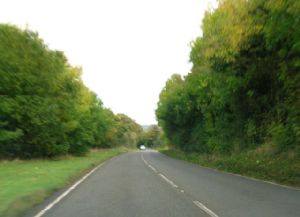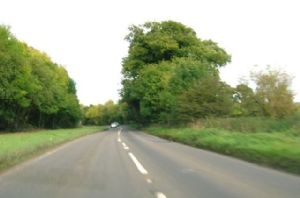 Soon the hedges and hill give way to flat open land as we approach the small Cotswold town of Moreton-in-Marsh. According to this site, the Roman Fosse Way lies some 3ft below the modern day High Street.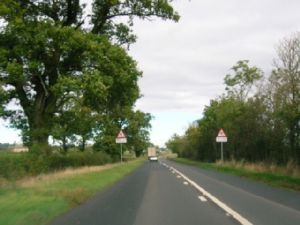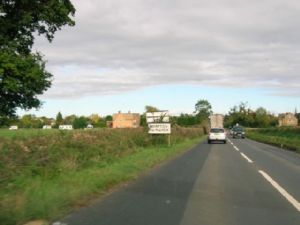 Moreton-in-Marsh is home to one of Britain's least-known motorways - one so secret that you won't find it marked on any map. Baffled? This is the home of the M96, situated at the Fire Service College, just to the east of the town centre on an old airfield.