The Gower - The A4118 to Rhossili
It has long been an ambition of mine to include the Gower peninsula on Rural Roads. I cannot recall the first time I went there - having grown up in the western fringes of Swansea with a bedroom window that overlooked other houses near by, but beyond that - the open landscape of Britain's first designated Area of Outstanding Natural Beauty.
For the uninitiated, the Gower is a peninsula some 15 miles long jutting out west from Swansea. The north coast over looks the Loughor Estuary, and the land gives way to sea marsh before you eventually reach the river. The south coast is a different animal altogether. From Mumbles head in the east to Worms Head in the west, there is a coastline rich with numerous beaches and coves to suit every taste. From Worms Head, Rhossili beach, Broughton Bay and Whitford Sands extend such that the west coast is almost all large sandy beach.
Upper Killay and Fairwood Common
The main access to the Gower is the A4118, which begins in the middle of Swansea and travels via Uplands, Sketty and Killay before reaching the first hint of countryside as we pass the Railway Inn pub on the left hand side, marking the boundary with Upper Killay. Then, it is a long climb through Upper Killay to the cattle grid that marks the edge of the city and the start of Fairwood Common. Here, the road forks. The B4271 North Gower Road heads off to the right towards Llanrhidian and Llanmadoc, but we bear left, remaining on the A4118 South Gower Road.
The Railway Inn can be found on a map here. The railway is long gone, but the track bed provides a peasant cycle route from Gowerton to Blackpill, on the sea front. After the cattlegrid, we reach the fork with the B4271, and immediately see why the cattlegrid is necessary as we arrive on Fairwood Common.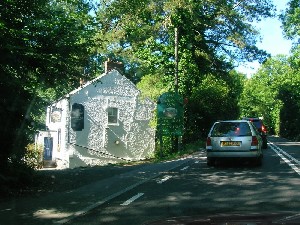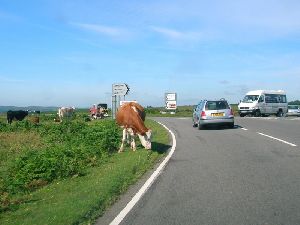 The next three pictures take us across the common, skirting the southern edge of Swansea Airport (not shown). The fourth of this group is taken near the left turn for Kittle, situated just off the western edge of the common.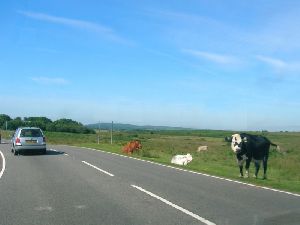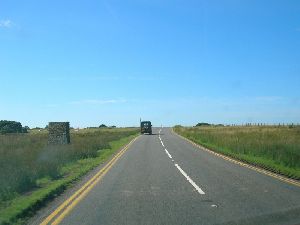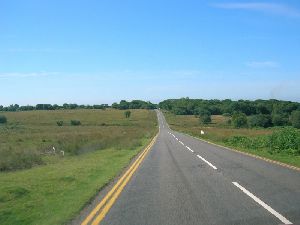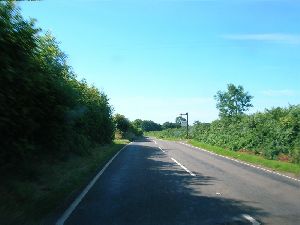 The next two pictures show how once we leave the common, the road becomes narrow, confined by high hedges. In the second picture you can just make out the gate house for Kilvrough Manor, now an Outdoor Education Centre for schools.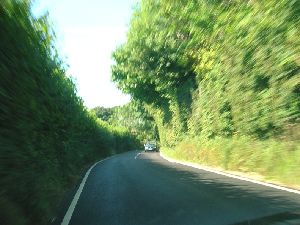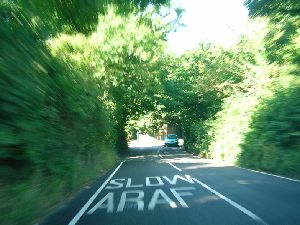 ---
Gower - Fairwood Common
Gower - Parkmill
Gower - On to Penrice
Gower - Scurlage to Pitton Cross
Gower - Middleton to Rhossili
Gower - Worms Head
Gower - Reynoldston and Cefn Bryn
Gower - Cefn Bryn to B4271
Gower - The North Gower Road
---
Copyright © 2005 Simon Davies