The New Forest
Around Brockenhurst
The Watersplash and Church
A beautiful March day, with unseasonably warm temperatures, and I found myself with several hours to spare during the middle of the day near Southampton. I decided to take the opportunity to visit the New Forest National Park. The National Park Official Site has some information about the park, but I found this unofficial site to be much more interesting.
In spite of the name, the New Forest itself has a history going back nearly a thousand years, with evidence of settlements much older still. It was created as a hunting ground for William the Conqueror in 1079, resulting in a curious legal system administered by the New Forest Verderers which still exists today. More New Forest history can be found here. Brockenhurst is a pretty village situated in the heart of the New Forest, about 4 miles south of Lyndhurst.
I spent most of my few hours around the village of Brockenhurst, which can be found here.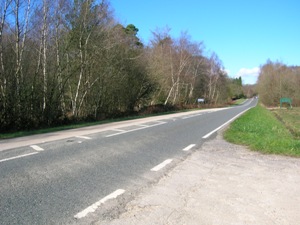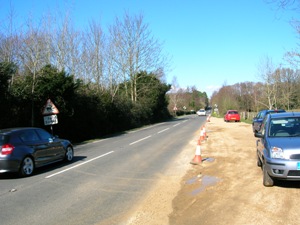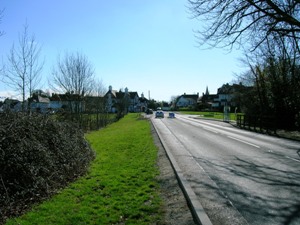 However, we start this collection with three pictures taken on the A337 approaching Lyndhurst from the north. The first is just to the south of the A336 at Cadnam, and the other two are taken on the northern fringe of Lyndhurst. All three pictures give a good indication of how straight the A337 is in these parts.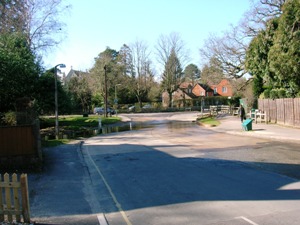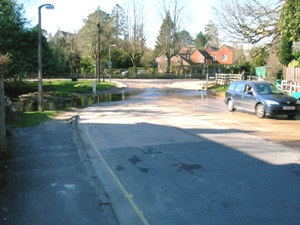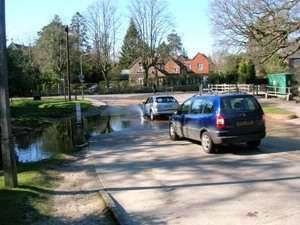 The watersplash can be found to the west end of the main street in Brockenhurst. A bit of digging around on Wet Roads revealed that there are actually two watersplashes in Brockenhurst, but as I didn't know about the other one, I didn't take any pictures of it! Come to think of it, I didn't know about this one either, but it was harder to miss.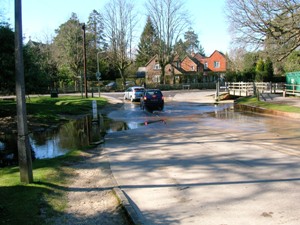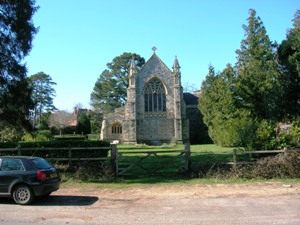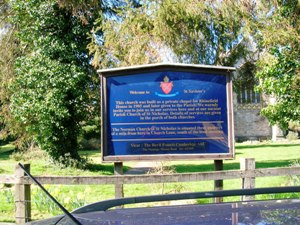 Near the watersplash is St Saviour's Church, an impressive looking church built in 1905 as a private chapel for Rhinefield House, but later given to the parish. At least, that's what it says on the sign outside.