The B1004 - Much Hadham, Herts.
This is a pretty part of the country, less than 30 miles from central London, yet packed with rural charm and delight. Not the rugged scenery of the Lake District or the Highlands of Scotland, but plenty of rolling countryside and pretty villages. To find this area on a map click here.
The are of interest to us is surrounded by major roads. To the east are the A1184 and M11, linking Bishops Stortford and Harlow to London, Cambridge and beyond. To the south we have the A414 - the next decent east-west route north of the M25. To the west is the recently upgraded A10 - no longer the main London to Cambridge Road, but still a major route for local traffic. Finally, to the north is the A120 - here a single carriageway primary route linking the M11 and A10 corridors.
This section of Rural Roads is focussed on the B1004 which links the market town of Bishop's Stortford with Ware and the A10. For many years, this was the A119 but these days it carries a B-road designation - more appropriate given the nature of the road, and the 'improved' main routes that surround it. The area is focussed round the pretty village of Much Hadham.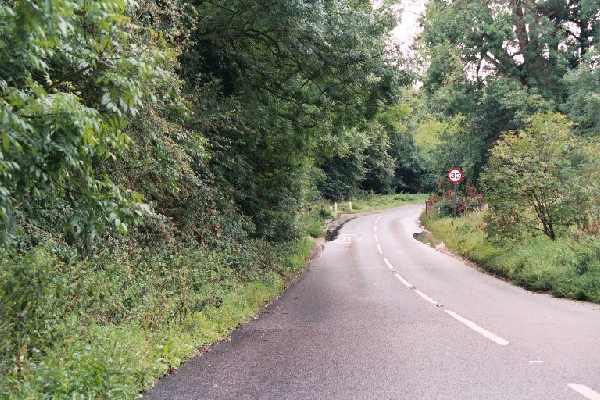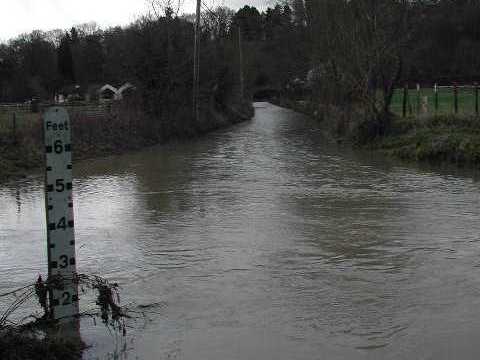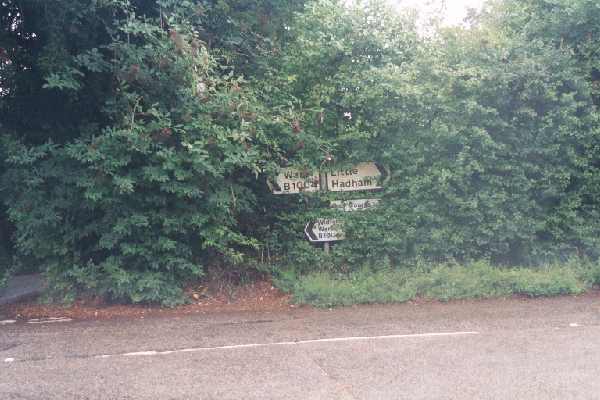 We begin on the eastern edge of Much Hadham. The B1004 has made its way down the appropriately named Winding Hill to enter the village at this bridge over the River Ash. There is an alternative route, which passes along a narrow lane, and requires you to negotiate the Ford shown in the second photograph (courtesy Lee Chapman of Wet Roads).
The third picture is taken where the eastern section of the B1004 meets the north-south route through Much Hadham. The sign, which is rapidly disappearing into the hedge, tells us that to the north, the road to Little Hadham is unclassified. To continue on the B1004 we turn southwards, into Much Hadham and on to Widford and Ware.
The fourth and fifth photos are taken at the north end of the main street of Much Hadham. The village is linear in nature, with most of the housing and facilities on the main road. The fourth picture is taken looking north from a point just to the south of the junction with the road to Bishop's Stortford - the signs can be seen in the distance in the photograph. The fifth picture is taken from the same location, this time loooking south.
---
Hertfordshire - B1004 - Much Hadham North
Hertfordshire - B1004 - Much Hadham Church
Hertfordshire - B1004 - Widford and Wareside
---
Copyright © 2005 Simon Davies