A6 - Shap Summit, Westmorland
Shap Summit and Memorial
The first of the four pictures on this page was taken by Steven Jukes, again just to the north of Shap Summit. The three pictures of the Shap Memorial were taken by Andrew Leaney and are reproduced here with grateful thanks. Please visit Andrew's website theLakelandFells.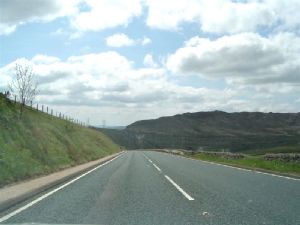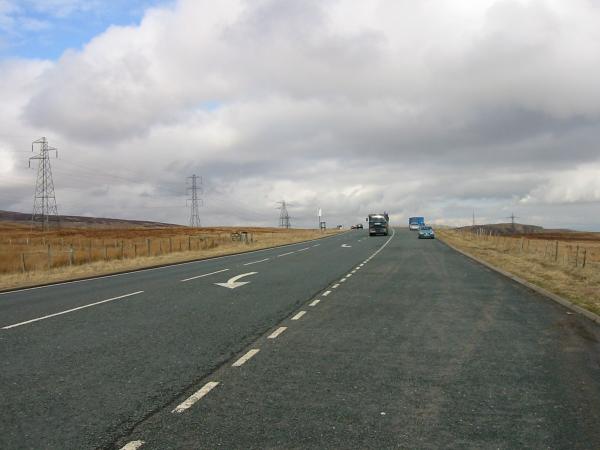 The memorial reads as follows:
"This memorial pays tribute to the drivers and crews of vehicles that made possible the social and commercial links between north and south on this old and difficult route over Shap Fell before the opening of the M6 Motorway.

Remembered too are those who built and maintained the road and the generations of local people who gave freely of food and shelter to stranded travellers in bad weather."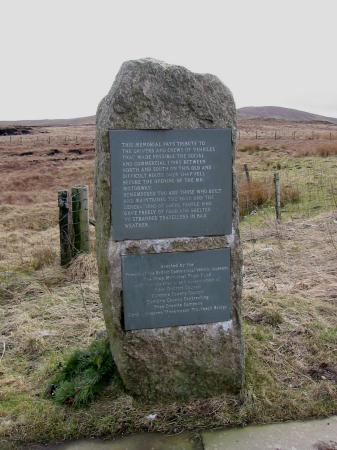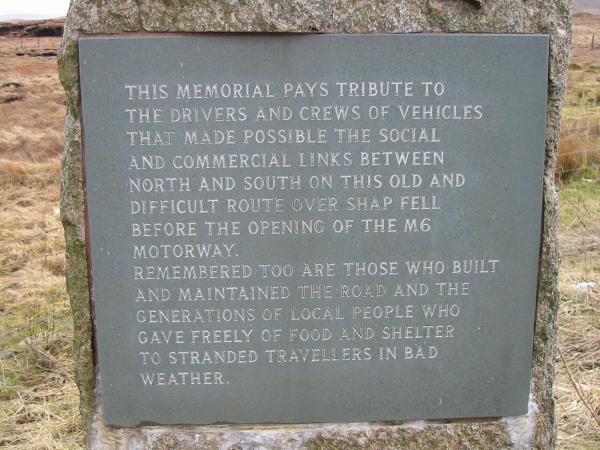 ---
A6 Shap Summit - Page 1 - Introduction
A6 Shap Summit - Page 2 - Summit and Memorial
A6 Shap Summit - Page 3 - South from the Summit
A6 Shap Summit - Page 4 - Return from the Wild
A6 Shap Summit - Page 5 - Approach to Kendal

Rural Roads Home
---
Text Copyright © 2005 Simon Davies
Pictures Copyright © 2005 Steven Jukes, except where noted. Reproduced with grateful thanks.