The B1004 - Much Hadham Church
Having said that Much Hadham is a linear village, one of its most striking features is the parish Church of St Andrew, shared with the Roman Catholic Church. The entrance to the church features a couple of sculptures, by Henry Moore, who lived in the village until his death in 1986.
The church features a Hertfordshire spike, which is a stone tower topped with a tall but thin steeple. Hertfordshire spikes can be seen on numerous parish Churches throughout Hertfordshire. Further information on the Church and village can be found here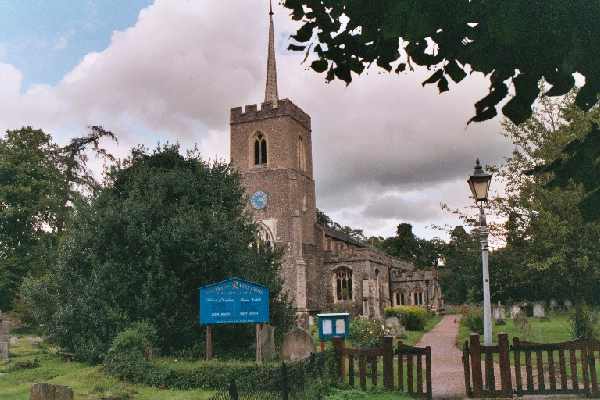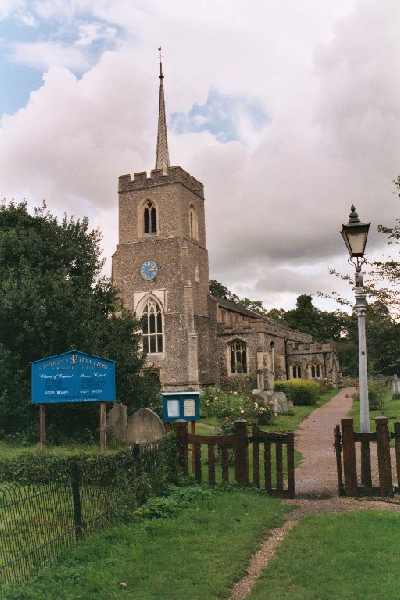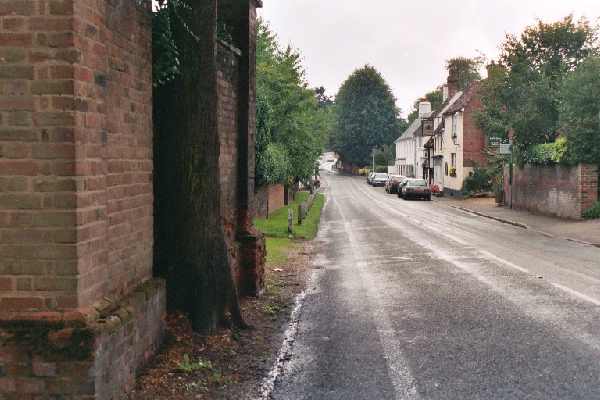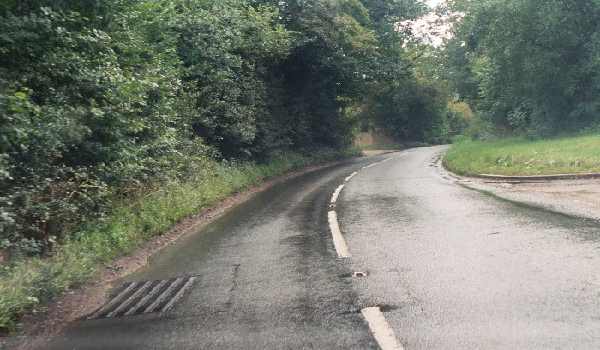 The third and fourth photos take us back to the B1004. The third is another street scene, this time the village pub can be seen on the right hand side of the road. The fourth is taken on the road south of the village near Hadham Mill as we head towards Widford along a tree lined, winding road - great fun to drive, but not particularly quick.
---
Hertfordshire - B1004 - Much Hadham North
Hertfordshire - B1004 - Much Hadham Church
Hertfordshire - B1004 - Widford and Wareside
---
Copyright © 2005 Simon Davies