The B1004 - Widford and Wareside
The next village south of Much Hadham is Widford, situated at the junction of the B184 with the B1004,here.
The road between Much Hadham and Widford features a long 'No Overtaking' section which is signed rather than lined. Thye first picture shows the entry to this section, and the second shows the end of it as we climb the hill into Widford. I can only assume that overtaking is banned because, although the alignment isn't particularly twisty, it is narrow and visibility along the length is not good, but perhaps not bad enough to warrant double white lines.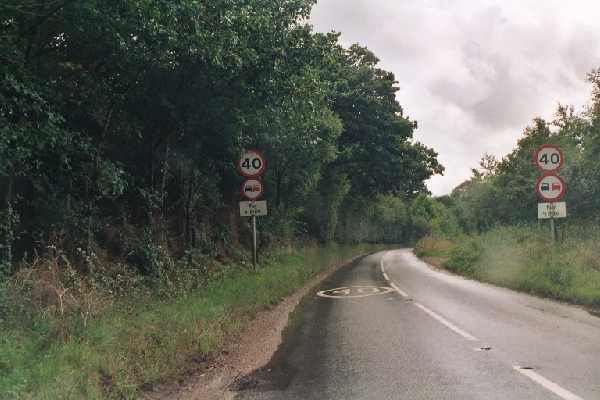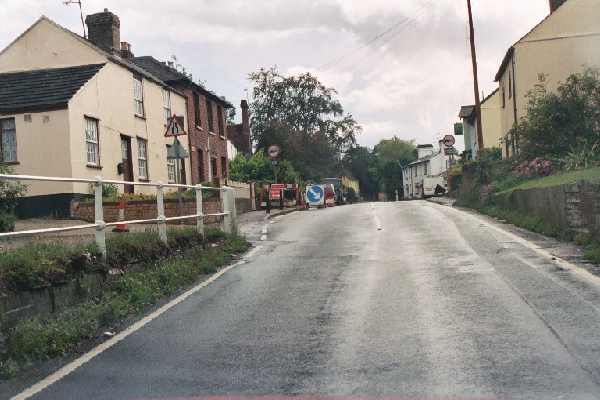 The second picture is taken looking south towards the point where the B1004 turns to the right (although it retains priority) and the B184 continues straight ahead towards Stanstead Abbotts.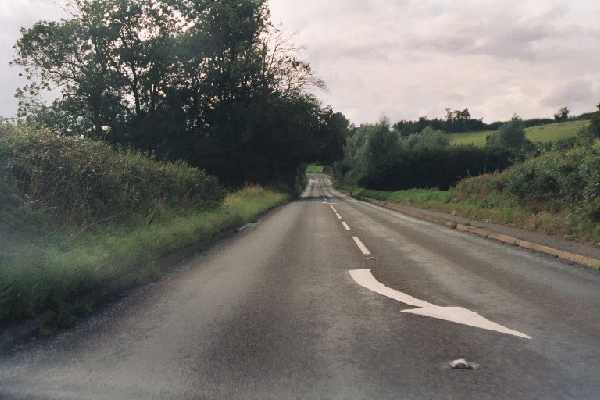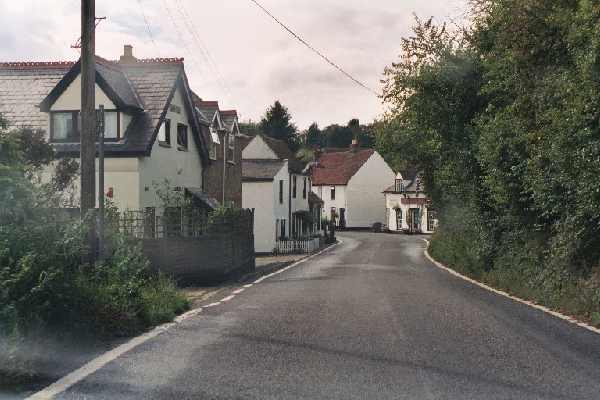 The third picture is taken west of Widford, on the only decent overtaking length on the entire B1004 between Bishop's Stortford and Ware. Even then you need to be careful because the river bridge half way along is sufficiently humped to prevent you seeing the full length of the straight.
The final picture in this section shows the hamlet of Wareside, another of the many small settlements in the area that make Hertfordshire a largely rural county, in spite of being to the north of London and having a number of medium sized towns within its boundaries. Here, the road narrows as it passes between the houses, some of which open directly onto the street.
---
Hertfordshire - B1004 - Much Hadham North
Hertfordshire - B1004 - Much Hadham Church
Hertfordshire - B1004 - Widford and Wareside
---
Copyright © 2005 Simon Davies