The First Heritage Motorway - M45 Dunchurch to Crick
New Status for a Historic Road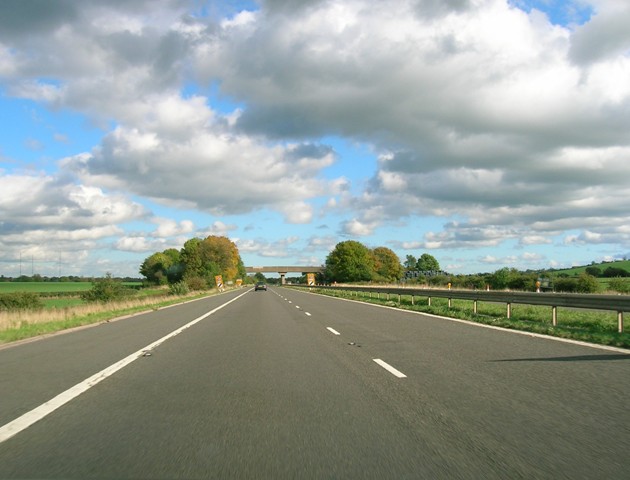 Ah - that's better. We can enjoy the open road. When first opened you could go as fast as
you liked on here, but in the mid 1960s, the 70mph motorway speed limit was introduced.
When they restore this to the way it was when it opened, I bet they don't get rid
of the speed limit!