The New Forest
Around Brockenhurst
South Weirs
We are now heading back towards Brockenurst, between Hinchelsea Woods and South Weirs on the OS Map. The first couple of pictures carry on from the previous page, and are taken on Hinchelsea Moor.
Then the road goes down hill slightly and into the woods near the 38m spot level on the map. On the left hand side here is the entrance to another car park, which is closed at this time of year to avoid disturbance to breeding birds, as noted in the sign in the third picture.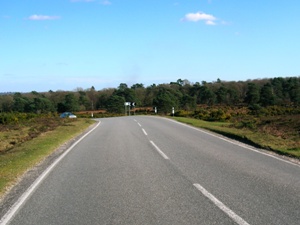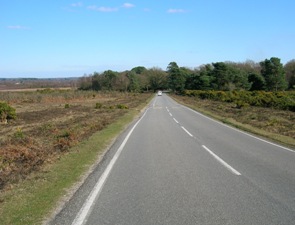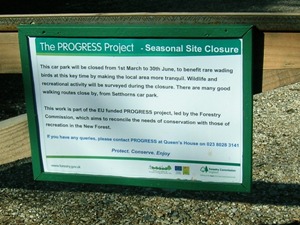 It is only a short distance through the woods, then we emerge into the areas marked South Weirs on the map. Again, the land is very flat and open, with views of Brockenhurst in the distance.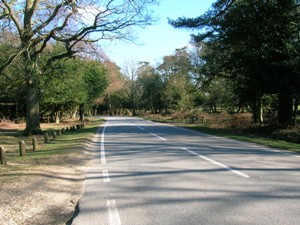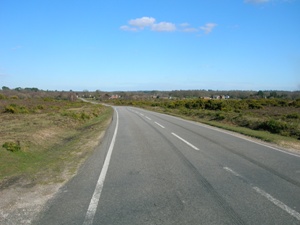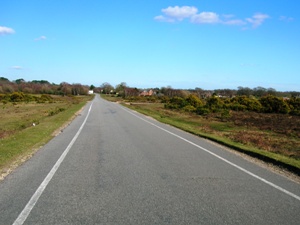 In the final three photos, we approach Brockenhurst from the west. The red phonebox marks the edge of habitation..