Glen Nevis
Near Fort William
We continue our sojourn through Glen Nevis, continuing from the car park at Achriabhach on foot. We were limited for time on this occasion as we had booked a cruise on Loch Linnhe, which meant that we had about 20 minutes to walk, so we didn't get very far.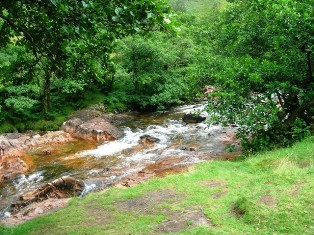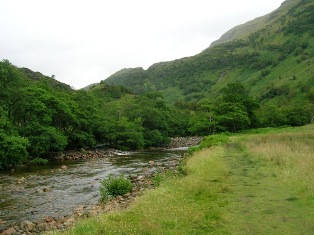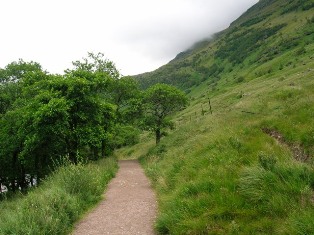 The river is the River Nevis. Under the bridge at Achriabhach, there is a waterfall. From here, heading upstream, there is a footpath running alongside the river. Certainly the short section that we walked along was very accessible, as illustrated in the photos. In the final photo on this page, we are making the return trip to Fort William, looking south about three-quarters of a mile north-west of Achriabhach near the picnic area shown on the landranger map.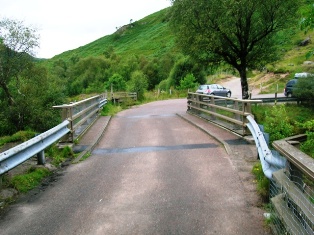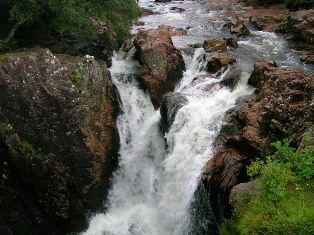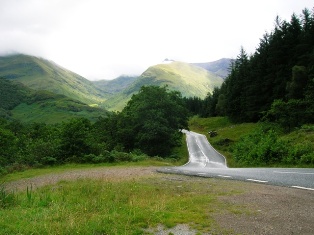 If you visit Glen Nevis, I hope the weather is clearer than the day I was there.