The Great Glen
Commando Memorial and Loch Lochy
High above the floor of the Great Glen a mile or so west of Spean Bridge is a large statue of three soldiers, the Commando Memorial. It was unveiled in 1952 by the Queen Mother, in memory of those Commandos who lost their lives during the second world war. As noted on the base of the memorial, the countryside surrounding the meorial and the Great Glen was where the commandos trained before going into battle all over Europe.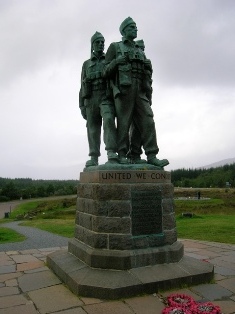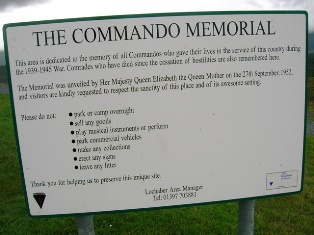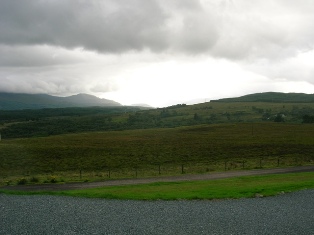 The weather was not very good on the day I took the photos, but the heavy cloud offers a reminder of how difficult the local conditions would have been, particularly during the winter months - an ideal training ground for some of the toughest soldiers in the British forces.
The inscription on the memorial reads:
"In memory of the officers and men of the Commandos who died in the Second World War 1939-1945. This country was their training ground."
North of the memorial, the A82 drops down to the shore of Loch Lochy, and for a three mile stretch to the north end of the loch, the road runs right at the water's edge, with little more than a steel barrier to keep errant cars out of the water. This stretch of road provides one of the few decent overtaking stretches in this part of the Highlands, but you don't want to rush too much - the views across the water are worth taking the time to enjoy.