Winnats Pass - Page 3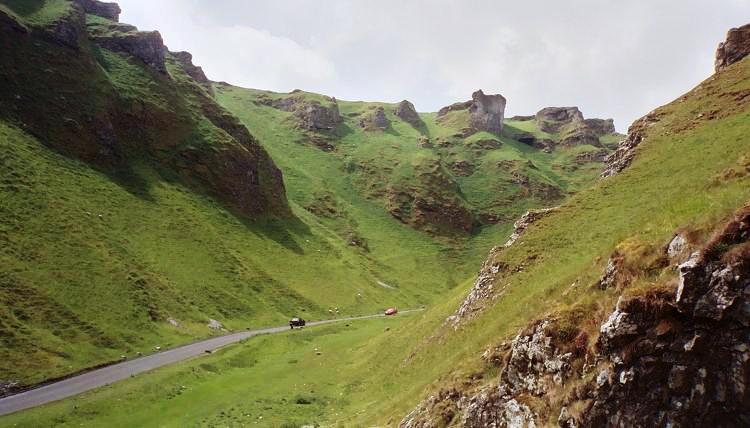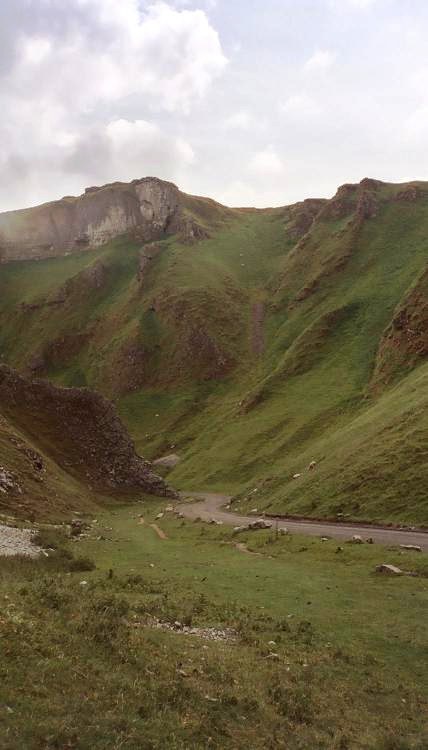 On this page we have more views of the road running through the pass. The photos show that the road is narrow, but they only go part way to showing how steep the pass gets in places. Although this is now the only road west from Castleton, its alignment and gradient ensured that it would never become the A625.
The photos also illustrate the rocky outcrops protruding amongst the steep grassy slopes. The sky line in the first picture is particularly impressive.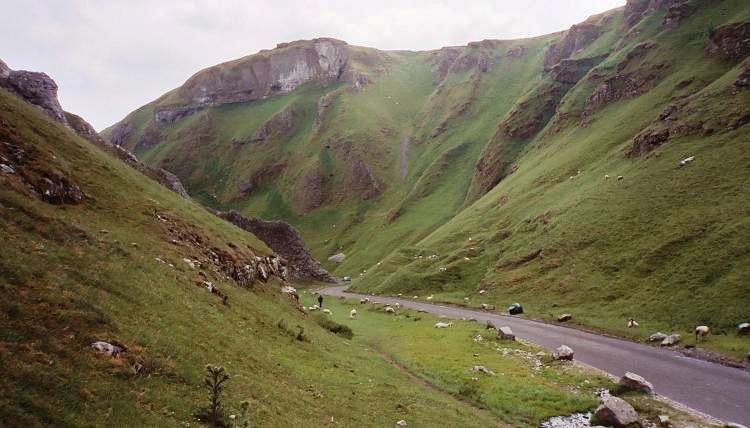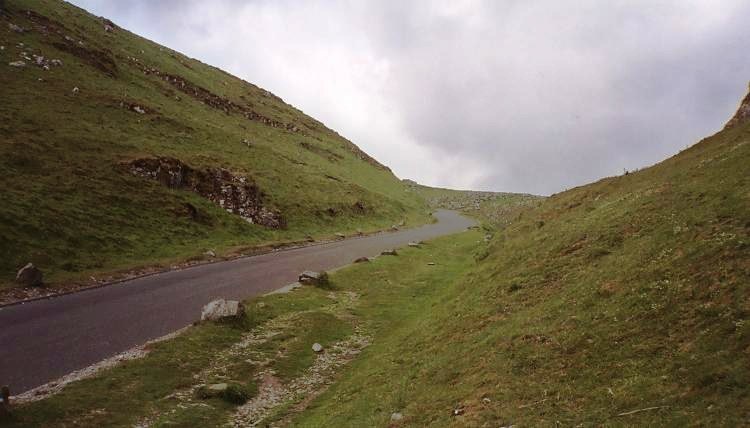 The final picture on this page shows the road as it reaches the top of the pass - the hillsides are less steep and the rocky outcrops have disappeared. The car park for Speedwell Cavern at the bottom of the pass is on the 230m contour and the top of the pass, about half a mile to the west is around 400m, giving a climb of 170m or approximately 550 feet.