Brecon Beacons - Brecon to Hirwaun
The A4059
The A4059 turns right off the A470 to the south of Storey Arms, just after passing the Beacons Reservoir on the right. The road drops into the valley to cross the top of the dam before climbing again, away from the trees and onto exposed moor land.
We climb again, reaching a height of 450m, with the infant River Taff 100m below us, flowing into the Cantref Reservoir. The road affords a good view of the A470 across the valley, already down at river level. The A4059 is now very open. Although we are high up and the ground is relatively flat, there is no sign of recent habitation (except for the sheep). We pass over another watershed, this time the river down a gentle slope to our right is the Hepste. As we descend from the high ground, we begin to see signs of civilisation - at first a few remote farm buildings, then evidence of some trees. The Hepste makes straight for the forest, ending up in the River Mellte (which eventually drains into the River Neath, but we turn southwards and head for the Cynon River, passing through Penderyn before leaving the national park and arriving at the Hirwaun Roundabout on the A465.
In the next sequence of photographs, the first two pictures are taken heading southbound (on 9th August 2005). The remainder were taken heading northbound two days later, a day that was regrettably cloudier than before.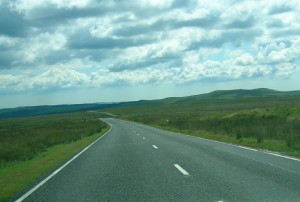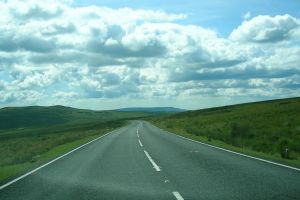 And here we start the northbound sequence, beginning soon after the road emerges onto the moorland. The first picture is taken in the traditional county of Glamorgan where the roads in this area are maintained by Rhondda-Cynon-Taff Council. The second picture is across the border, into Powys (or should that be Brecknockshire?)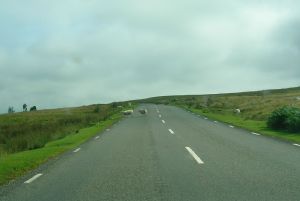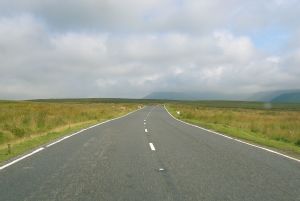 The Powys roads seem to be better maintained than those in the old Glamorgan area.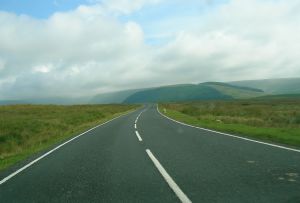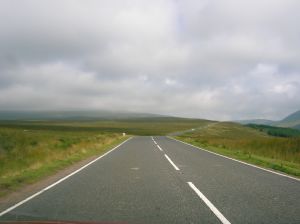 Soon after the final photo, the road descends into the Taff valley to meet the A470.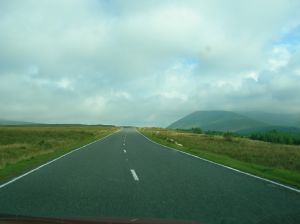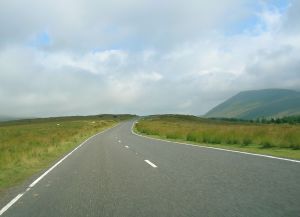 Here we are on the descent towards the A470. In the second picture we can see the Cantref Reservoir in the Taff Valley below.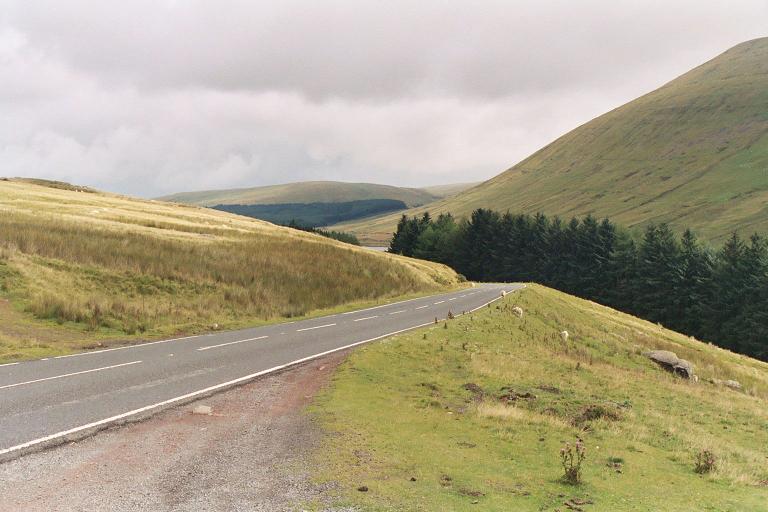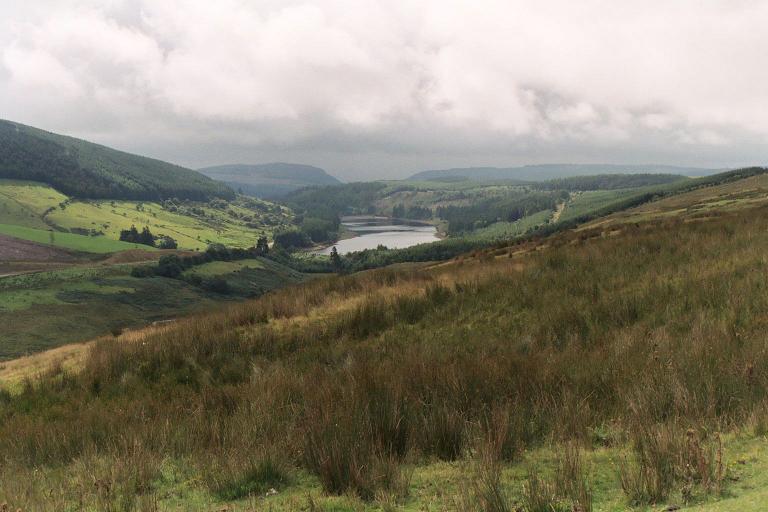 ---
Brecon Beacons - Intro and Visitor Centre
Brecon Beacons - A470 - Part 1
Brecon Beacons - A470 - Part 2
Brecon Beacons - A4059
Carreg Cennen Castle
A4067 Cray Reservoir
---
Copyright © 2004-2005 Simon Davies