Brecon Beacons - Brecon to Hirwaun
Back to the A470
Returning to the A470, after the junction with the A4215 (at an altitude of 238m), the road climbs in earnest as we become hemmed in by the mountains that dominate the valley - Glyn Tarell. However, the road itself is still fairly straight, with good forward visibility in places. The road is carved into the side of the mountain, and it is this that affords good visibility ahead. On our left hand side, the hill falls away to the river some 80m below, which means there is nothing to obstruct the view around the left hand bends.
The first photo shows the road climbing up from Libanus. I then parked the car in the large car park area here which is the subject of the next photo.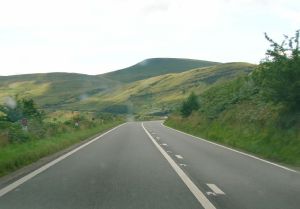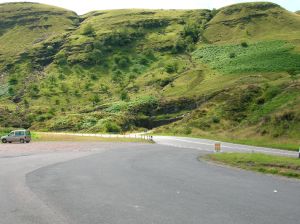 Remaining at the same car park, the next photo is taken looking south-east along the line of the A470, though you'd be hard pressed to tell that from these pictures. The road disappears readily into the background, and the only evidence of the road itself is the traffic using it.
The next picture is taken from the same car park, this time looking north towards Brecon, giving a good view down the valley. The second picture was taken from a vantage point just above a little stone bridge carrying the A470 over a small stream. Oh yes, the fact that you can see the Rural Roads Research Vehicle in this picture is evidence that I did move on from that car park, albeit not very far.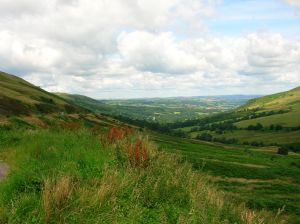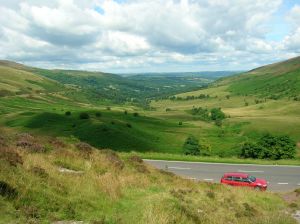 Nic Storr sent me a couple of pictures taken in the same area - reproduced here with thanks. Although the subject of the photos are essentially the same as some of mine, you can see how the view changes depending on the season and prevailing weather conditions.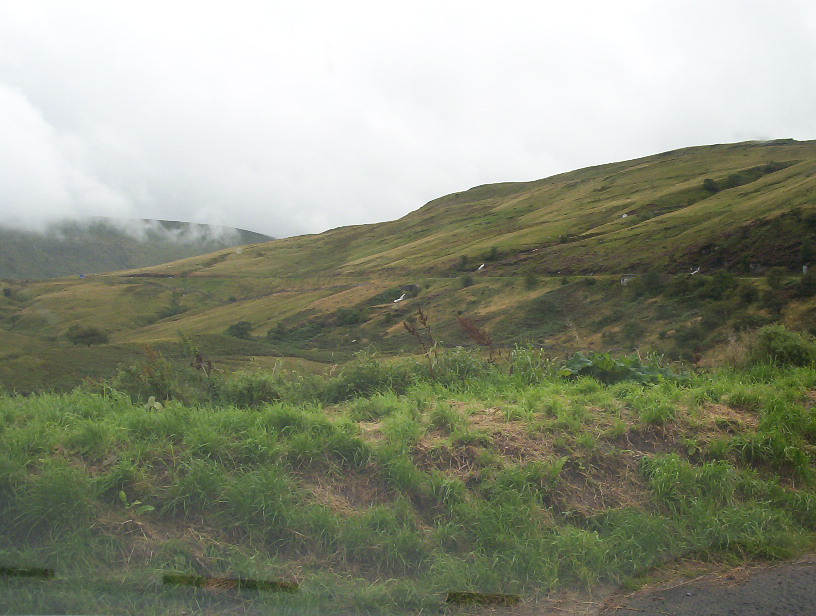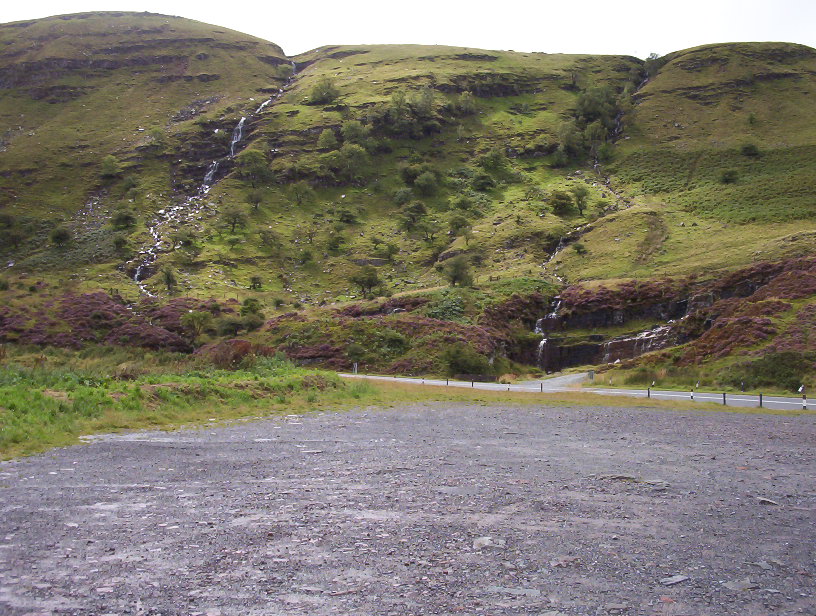 New Pictures - April 2006
In April 2006 I made another of my trips across the Beacons, and again the weather was reasonable enough to pick up a few more pictures. All these are taken on the A470 between Storey Arms and Brecon, and they are intended to add to the detail provided in the earlier pictures.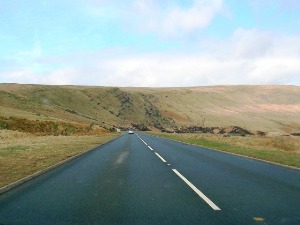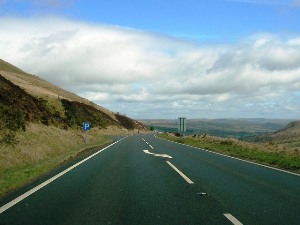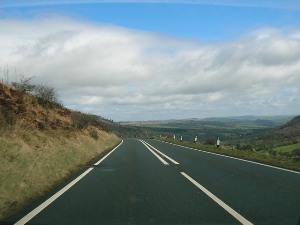 Unlike those on the rest of this page, I was heading north when I took these. They start shortly after passing Storey Arms, and continue through a couple of miles or so, as we pass a number of small parking areas.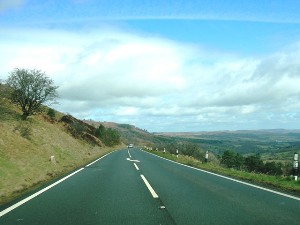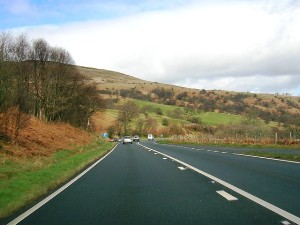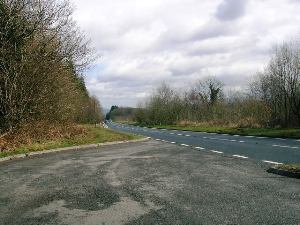 There was a reason for stopping in the car park in the last picture, though it escapes me for the moment.
---
Go to the next page to see more pictures of the A470.
---
Brecon Beacons - Intro and Visitor Centre
Brecon Beacons - A470 - Part 1
Brecon Beacons - A470 - Part 2
Brecon Beacons - A4059
Carreg Cennen Castle
A4067 Cray Reservoir
---
Copyright © 2004-2005 Simon Davies