Dartmoor - Tavistock to Princetown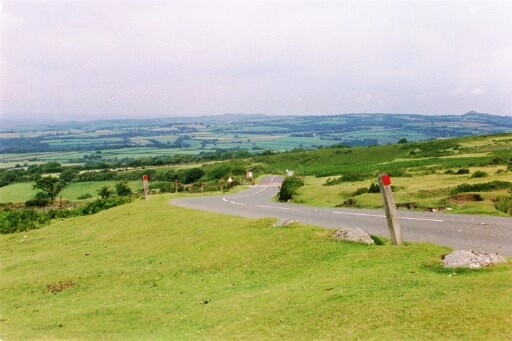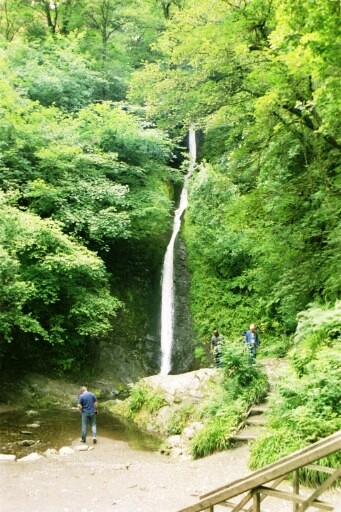 In July 2004 I travelled extensively over the western part of Dartmoor. My journey began in Tavistock. where I turned from the A386 onto the B3357 just to the north of the town. Tavistock itself is worth a visit - the birth place of Sir Francis Drake. It is an old market town and forms an excellent base for visiting such places as Lydford Gorge as well as Dartmoor itself.
The B3357 begins quietly enough - lined with high hedges and trees, it passes through farmland that could be anywhere in southern England. Gradually, however, the road begins to climb and a couple of miles outside Tavistock the trees and hedges disappear, and we cross a cattle grid onto the moor itself, where signs extol us to "drive moor carefully". Soon, we reach a car park on the right at Whitchurch Common. Marked as a view point on the landranger map, a sculpted plaque tells you what you should be able to see in each direction. On the day I was there, it was rather hazy so whilst I could just about make out Plymouth and Tavistock, it was hard to pick out the more distant features."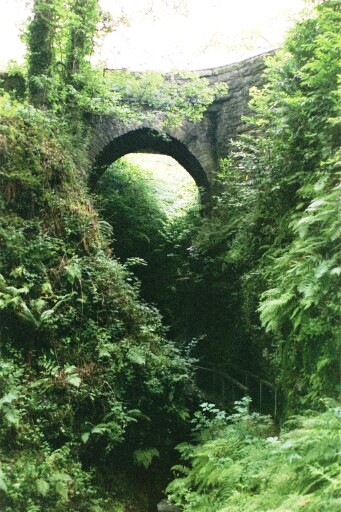 The road east continues through Merrivale, a valley with a working quarry to the north. We then climb to a T junction where all three arms are the B3357. The right turn leads into Princetown past the infamous prison, home to 600 of Dartmoor's residents. It looks pretty grim, but there is a prison museum if that is your sort of thing. If you carry on along the main line of the B3357 towards Two Bridges, you reach the cattlegrid where I took the picture of some of Dartmoor's other residents - these ones free to wander at will. The roads on Dartmoor are restricted to 40mph - signed by painted roundels on the road rather than the more usual repeater signs alongside the road. This limit is no bad things as animals tend to wander across the road as and when they feel like it. They can do a lot of damage to a car on impact, not to mention the effect on the animal!
I found Princetown itself to be fairly grim, though it did improve as you got further away from the prison. I may be doing the place a great disservice here, but in my very brief journey through, I saw nothing there to make me want to return.
---
Dartmoor - Introduction
Tavistock to Princetown
Princetown to Dartmeet - Part 1
Princetown to Dartmeet - Part 2
Towards Postbridge
---
Copyright © 2004 Simon Davies