Dartmoor - Postbridge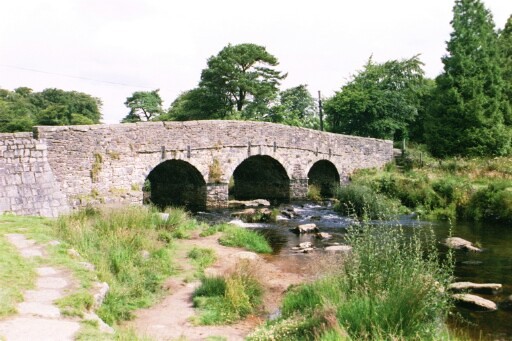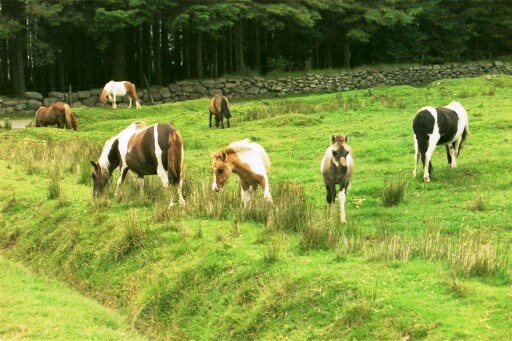 The small village of Postbridge has a handful of houses, a National Park visitor centre and a pretty stone arched bridge carrying the B3212 northeast from Princetown towards Mortonhampstead. But the jewel in the crown is the ancient clapper bridge - probably the best preserved bridge of its type in the country, if not the world.
A Clapper bridge is very simple. It consists of large flat stones laid across piers built in the river, as shown in the final photograph on this page. Prior to visiting Postbridge, I had never seen a clapper bridge before, though I had seen pictures. I was surprised at how thick the deck was, but on reflection, it needs to be reasonably thick to be capable of supporting its own weight.
The remains of a second clapper bridge can be seen at Dartmeet
---
Dartmoor - Introduction
Tavistock to Princetown
Princetown to Dartmeet - Part 1
Princetown to Dartmeet - Part 2
Towards Postbridge
---
Copyright © 2004 Simon Davies