Princetown to Dartmeet - Part 1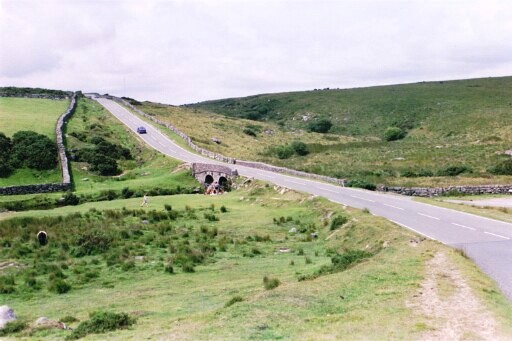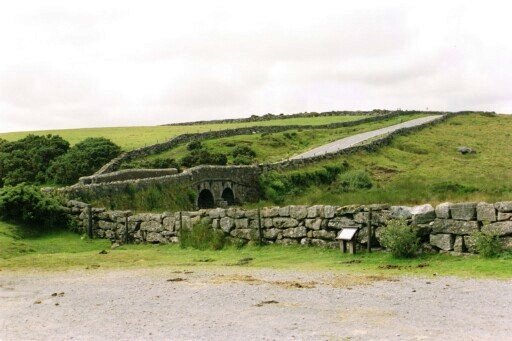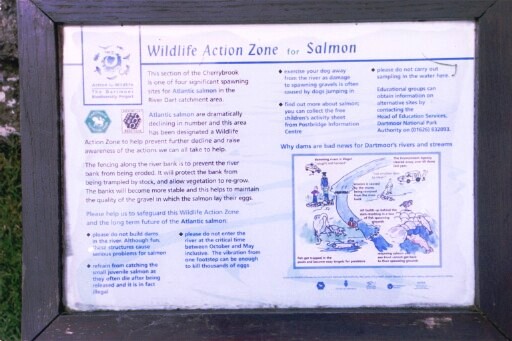 To the east of Two Bridges, the road climbs up steeply to the junction with the B3212 towards Postbridge and Moretonhamstead. We'll return there later, but for the moment we continue eastwards, past the Prince Hall Hotel, and down to an attractive Bridge over the Cherry Brook, where an information board tells you that you shouldn't do anything to dam the river because it upsets the salmon. To be honest, it would not have occured to me to dam the river, had it not been for the sign, but this is clearly a problem in the area.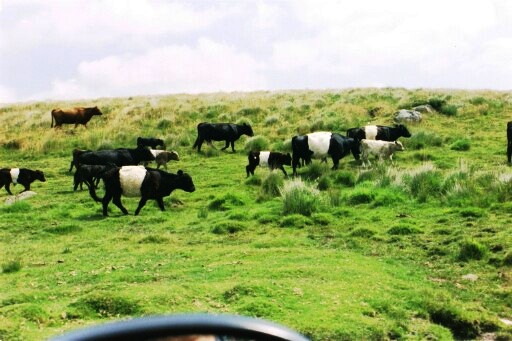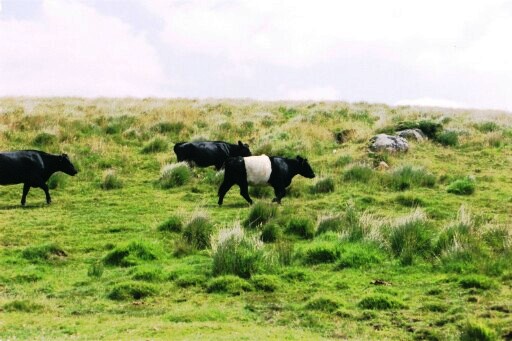 At the car park next to the bridge, we saw some other distinctive animals. I'm no expert but I believe the animals shown in the picture are Belted Galloway cattle - the name originating from the area in Scotland where they are usually found and the broad white belt that they appear to wear around their middle.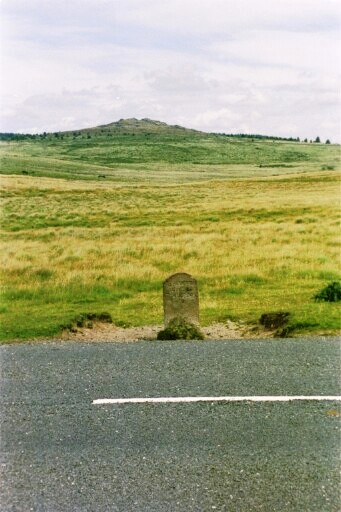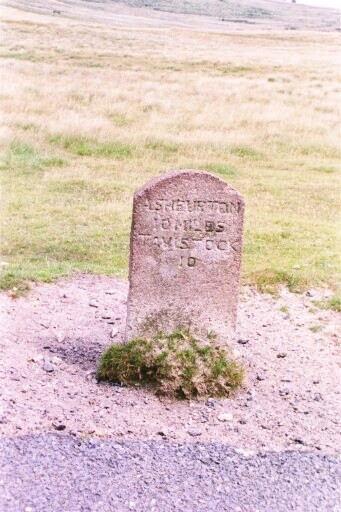 There are numerous milestones along this road, and the next one is situated opposite yet another small car park near Dunnabridge Farm. This one illustrates that we are 10 miles from Tavistock and 10 miles from Ashburton.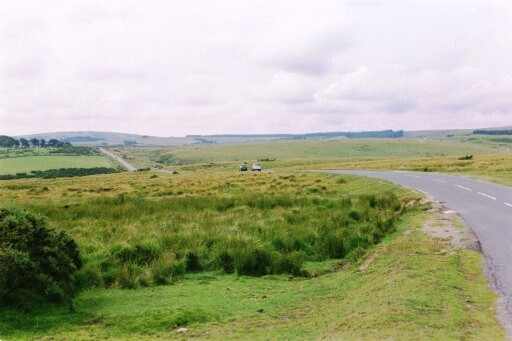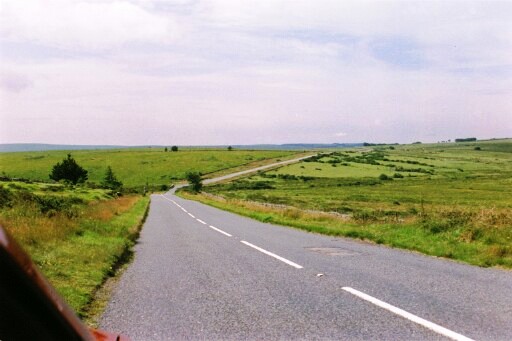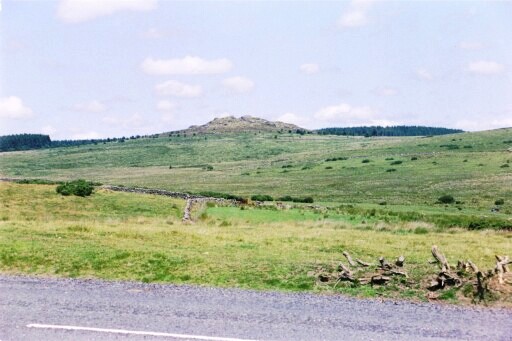 Other views from the area near the milestone and Cherry Brook are shown here. The left hand picture looks west from the milestone. Cherry Bridge is in the dip. The middle picture looks east from the milestone and the right hand picture looks north from the milestone.
---
Dartmoor - Introduction
Tavistock to Princetown
Princetown to Dartmeet - Part 1
Princetown to Dartmeet - Part 2
Towards Postbridge
---
Copyright © 2004 Simon Davies