Rural Roads in Northern Essex
From Thaxted to Little Bardfield
We arrive in the historic market town of Thaxted. With over a thousand years of history, this pretty town is quite different from the new towns in south and west Essex. Apart from the impressive Parish Church, there is a Windmill and an old timber framed Guildhall. The town was also home to Gustav Holst - composer of "The Planets Suite". The hymn "I vow to thee my country" is sung to the tune Thaxted, which is the main theme of Holst's "Jupiter".
There is more information about Thaxted on the Parish Council Website. The BBC website has a feature including panoramic photos of the Guildhall and the Windmill.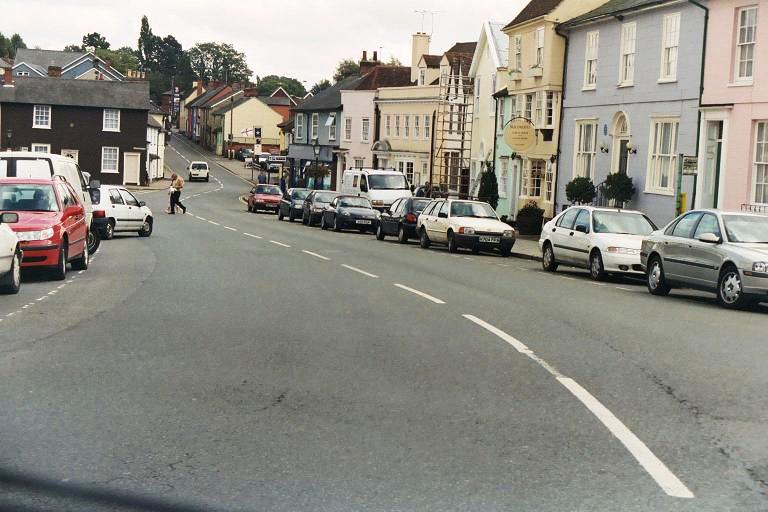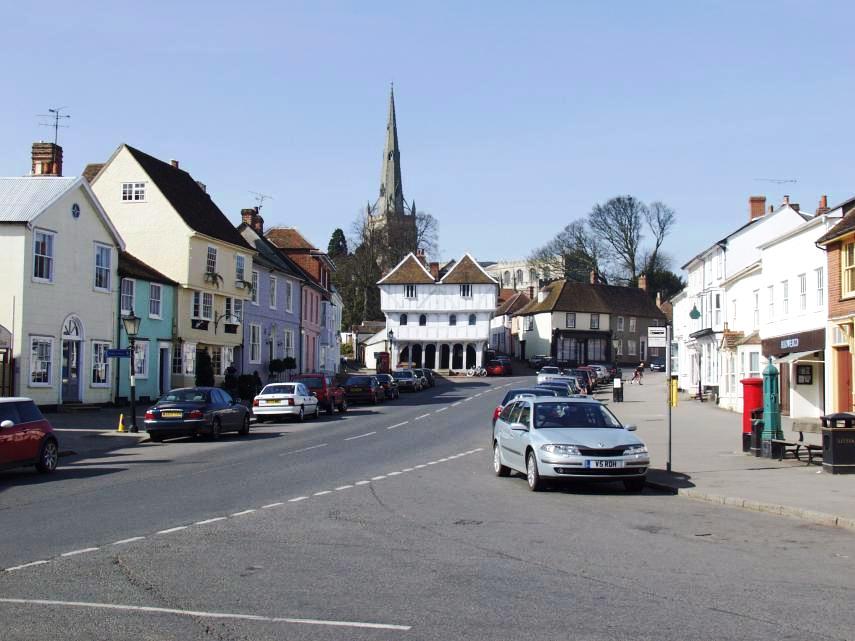 The first two photographs show Thaxted town centre. The first is my own and is taken from near the Guildhall looking south. The grey-coloured house on the right hand side is where Holst lived. The second is provided by Barry Samuels of the Been There - Done That website - The Unofficial Guide to Great Britain (Thaxted page here). The site contains more excellent photos of rural Britain.
The town centre is a typical old market street - it is wide in the middle, but at each end it narrows so that it is easier to keep animals under control at the market.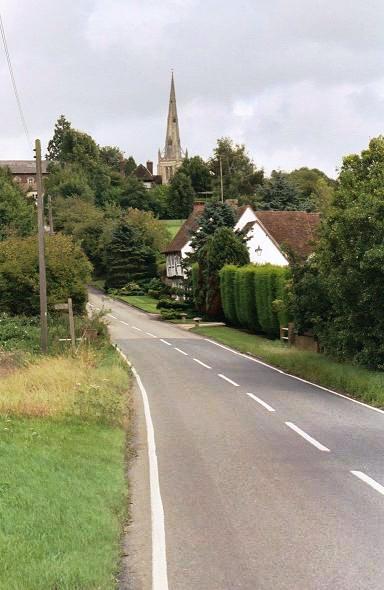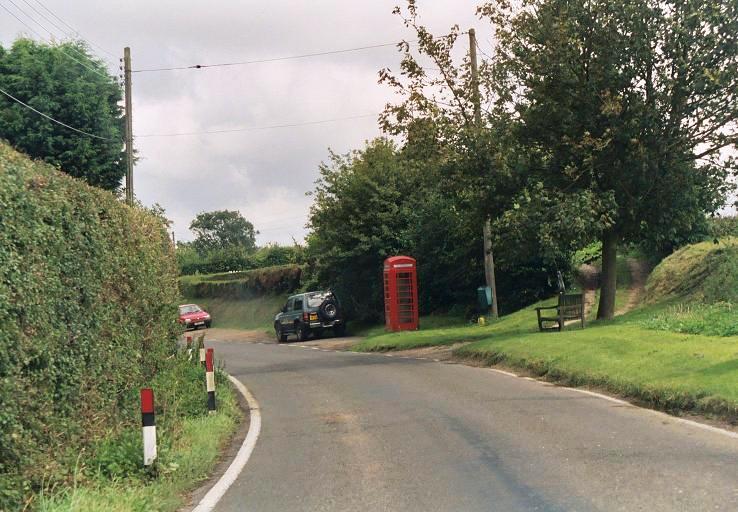 The third photgraph is taken on a minor road to the west of Thaxted - looking back towards the Church. The final photgraph is in Little Bardfield, a small village on the minor road between Thaxted and Great Bardfield. The old red phone box makes it appear that we are stepping back in time, but the photo was actually taken in August 2004.
---
North Essex - Introduction
Thaxted to Little Bardfield
Great Bardfield
Finchingfield
Others
---
Copyright © 2005 Simon Davies