Northern Essex - The Bardfields
Little Bardfield is a pretty village, but without much in the way of a village centre. For that, you need to progress another couple of miles down the road to big brother Great Bardfield.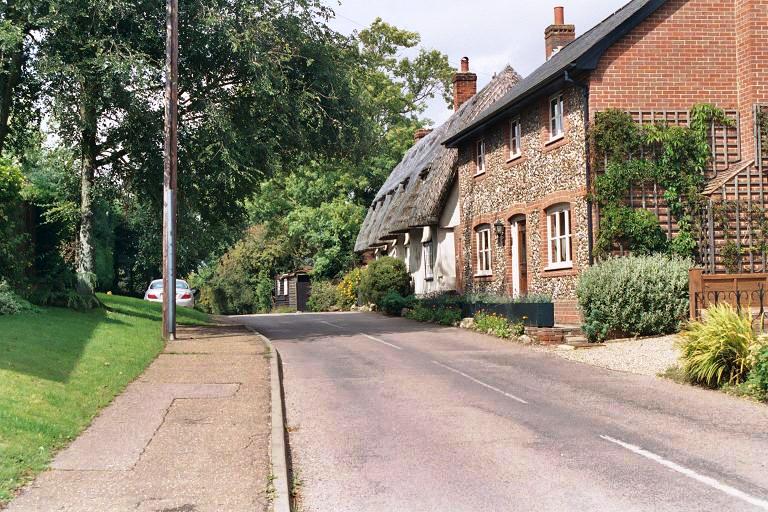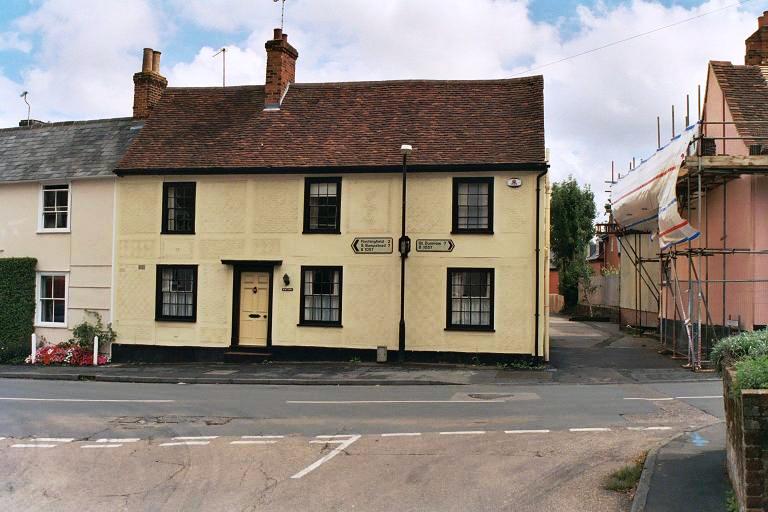 The first two photographs are taken in Great Bardfield on the minor road from Little Bardfield. The first is taken looking back from the village centre in the direction of Little Bardfield and shows a thatched cottage, typical of the older buildings in this village. (I didn't bother taking a picture of the modern houses just to the left of the view).
The second photo is taken at the junction of the minor road with the B1057 Haverhill to Great Dunmow Road. The sign, though not clear in the photo, says Finchingfield 2 , Steeple Bumpstead 7 to the left on the B1057), and Great Dunmow 7 miles to the right.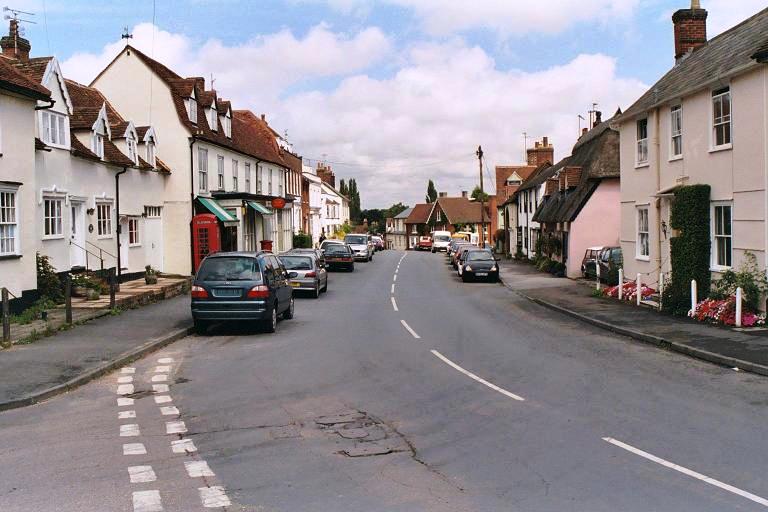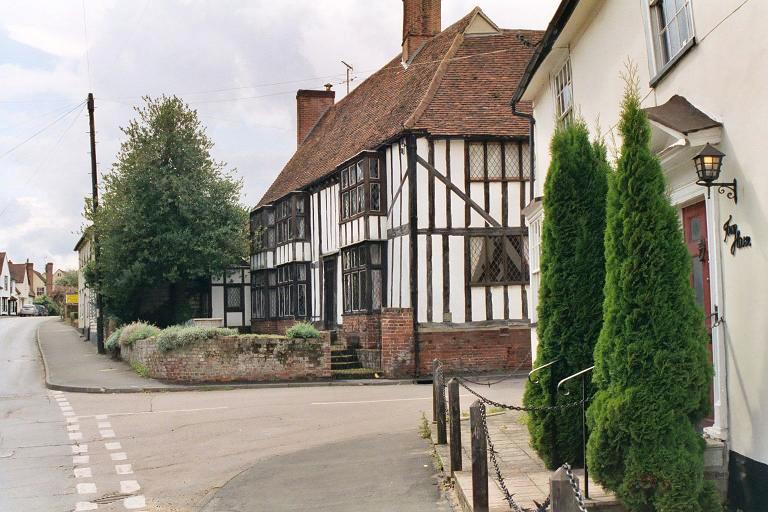 The third photograph is taken looking north along the B1057 (towards Finchingfield), along the main street of Great Bardfield - the village store and Post Office are just visible on the left hand side next to yet another red telephone box.
The final photograph is also taken at the same junction, mainly because I like the black and white building!
---
North Essex - Introduction
Thaxted to Little Bardfield
Great Bardfield
Finchingfield
Others
---
Copyright © 2005 Simon Davies