Northern Essex - Finchingfield
Finchingfield is situated at the junction of the B1057 and B1053 and is the jewel in the crown of Essex villages - certainly in terms of its picture postcard qualities. It is one of the most photographed villages in Britain and not without justification. A trawl through Google will lead you to numerous sites with pictures of the village.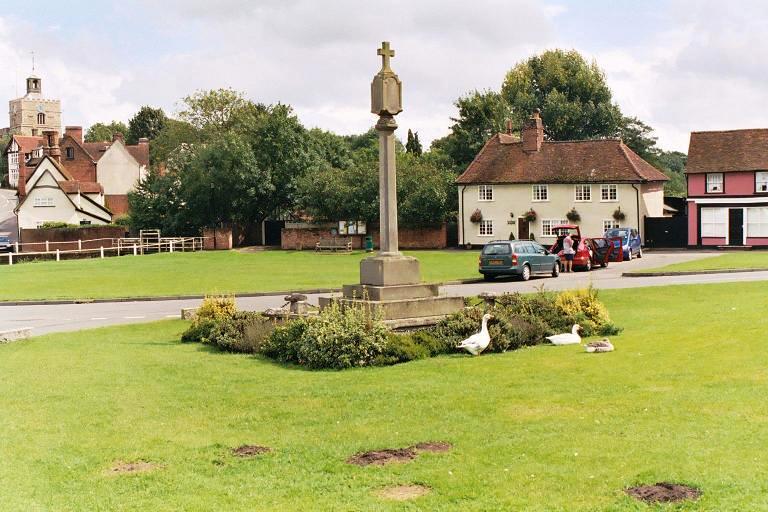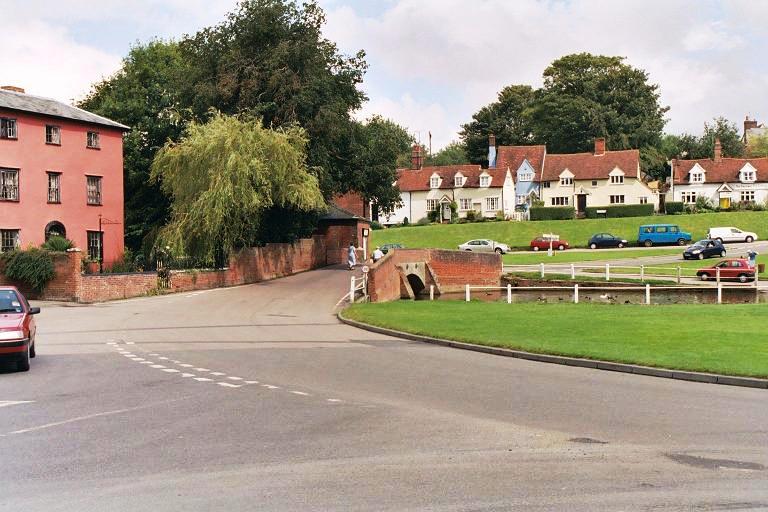 The first picture is taken from the north side of the village green, looking south along the B1057 towards Great Bardfield. It's pleasant enough, but nothing too spectacular yet as we are looking in the wrong direction. It looks like no-one told the moles that this is picture-postcard territory!
Turning slightly to our left, we can see the War Memorial which commemorates the 27 men who died in the first world war and a further 6 who died in the second world war.
We turn even further to our left for the third photograph which is at the point where the B1053 from Great Sampford gives way to the B1057 before crossing the narrow bridge with the pond on its right.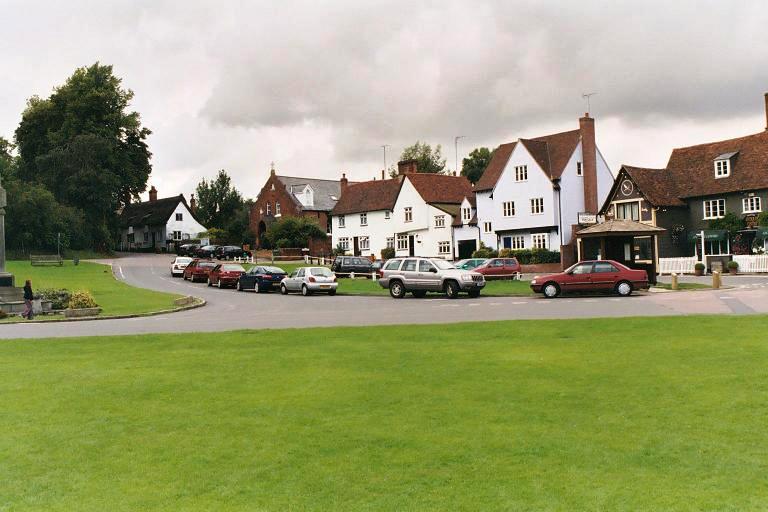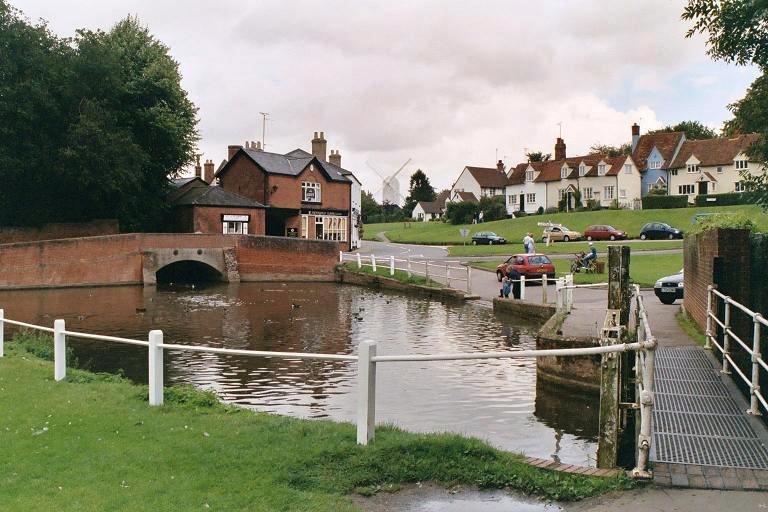 The fourth picture is taken looking away from the pond towards the B1053 to Great Sampford. The war memorial is just visible on the left hand side.
The final picture in this journey through north Essex (for the moment at any rate) is the pond at Finchingfield. In the background you can see the windmill - a little nearer on the other side of the narrow bridge you can see the junction where the B1053 and B1057 go their separate ways, to Steeple Bumpstead and Braintree respectively.
---
North Essex - Introduction
Thaxted to Little Bardfield
Great Bardfield
Finchingfield
Others
---
Copyright © 2005 Simon Davies