Wrynose and Hardknott Passes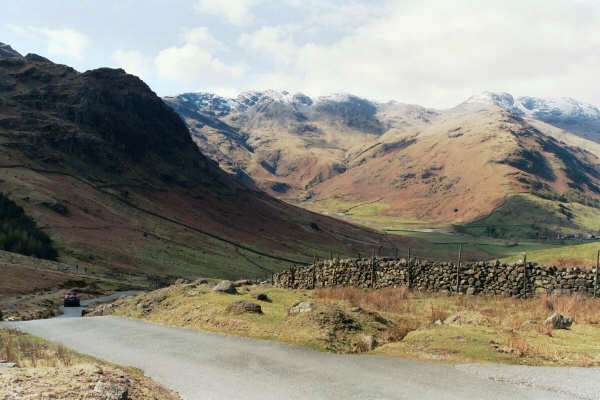 This picture is taken from the very minor road that climbs southwards out of the western end of Great Langdale near the Old Dungeon Ghyll Hotel. We parked about halfway up the slope where the road turned to afford these spectacular views across Great Langdale into the tributary valleys which were almost totally devoid of development. This is Oxendale - the left hand of two valleys. In the background can be seen the tops of Bow Fell and Crinkle Crags.
The picture was taken from the minor road in the bottom right hand corner of this map between the double and single steep hill indicator arrows.
---
Wrynose and Hardknott Pass - Introduction
The Route - Great Langdale
The Wrynose Pass
The Hardknott Pass
The Descent to Eskdale
Other Lakeland Passes
---
Copyright © 2004 - 2005 Simon Davies