Wrynose and Hardknott Passes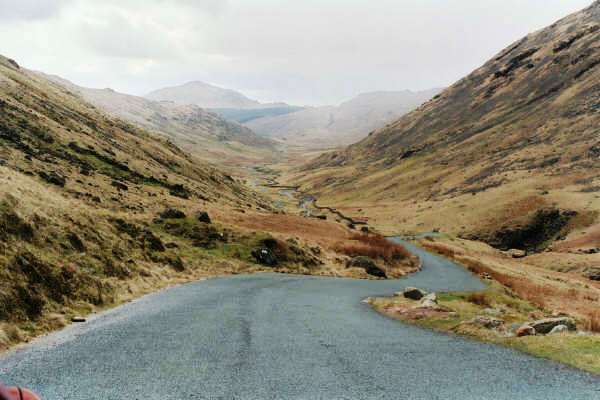 The view point for this picture is here - this time west of the Three Shires Stone.
Unfortunately, there were too many parked cars at the top of the pass which prevented me from photographing the Three Shires Stone, which marks the point where the historic counties of Westmoreland, Cumberland and Lancashire meet. Instead, this picture is taken to the west of the stone, looking down into the Duddon Valley. You can see the road extending ahead of you across Wrynose Bottom, and the hills in the distance offer the first clue that the Hardknott pass is coming.
---
Wrynose and Hardknott Pass - Introduction
The Route - Great Langdale
The Wrynose Pass
The Hardknott Pass
The Descent to Eskdale
Other Lakeland Passes
---
Copyright © 2004 - 2005 Simon Davies