The Gower - The B4247 to Rhossili
Gower - Middleton to Rhossili
Middleton is a small hamlet a mile or so to the east of Rhossili. There's a handful of houses, a chapel, and not much else there, but I know that when I reach this point, the jewel in the crown is not far away.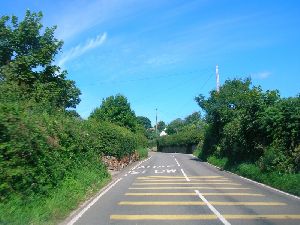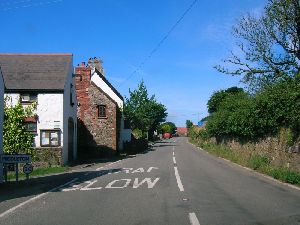 In the next few pictures, we begin to see the sea ahead of us, another sign that the end of this leg of our journey is approaching.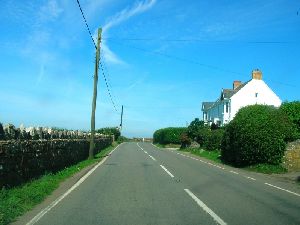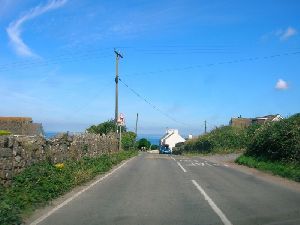 Now we are in Rhossili itself, and we follow a series of bends through the village, passing the Church on the right hand side.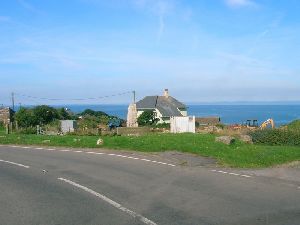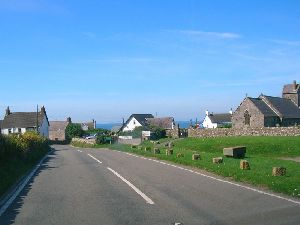 Soon we reach the end of the road. I've included a blown-up version of the centre of the picture, so that you can see clearly the speed limit signage here. We leave the village, where we are subject to a 30mph limit and pass a NSL sign on the left hand side, thus permitting you to travel at 60mph. Almost immediately afterwards, we pass the entrance to the large car park (you can see the attendant's hut in the middle of the picture. Next to that is a No Through Road sign, as the road reduces to a single lane past the Worms Head Hotel (the building behind the car park hut). From here, the road fizzles out to become the track that leads towards Worms Head, a road which is not open to the public, and isn't (as far as I am aware) public Highway. I'd like to see the vehicle that can drive legally at 30mph through Rhossili, accelerate to 60mph and stop again before they run out of road, or have to turn into the car park.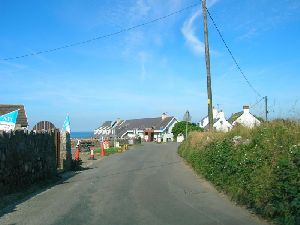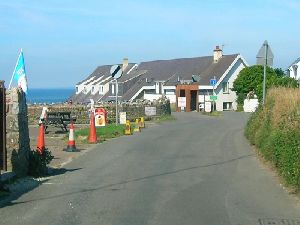 ---
Gower - Fairwood Common
Gower - Parkmill
Gower - On to Penrice
Gower - Scurlage to Pitton Cross
Gower - Middleton to Rhossili
Gower - Worms Head
Gower - Reynoldston and Cefn Bryn
Gower - Cefn Bryn to B4271
Gower - The North Gower Road
---
Copyright © 2005 Simon Davies