The Gower - The B4247 to Rhossili
Worms Head
This page illustrates the reason that I came here. Not much in the way of roads - they carry on on the next page.
The first two pictures show the track that leads from the end of the road in Rhossili towards Worms Head - the first looking south, and the second looking back towards the village.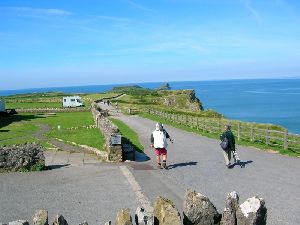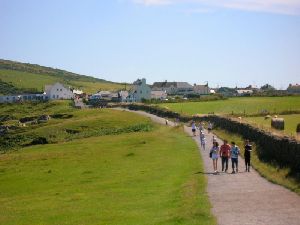 This is the classic view of Rhossili Bay. The Hill on the right is Rhossili Down, and is the highest point on Gower.
The second picture is taken looking back towards Rhossili Bay from nearer to Worms Head.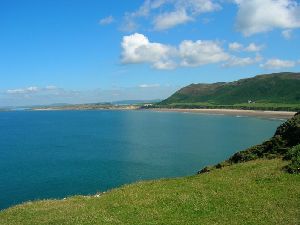 And here we see two views of Worms Head itself, both taken at high tide. At low tide you can walk out onto Worms Head, but if you choose to do this, get advice on the tides from the locals - the NT visitor centre has tide information.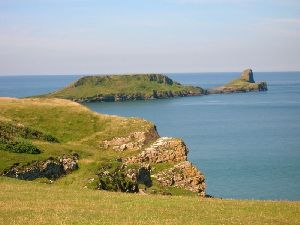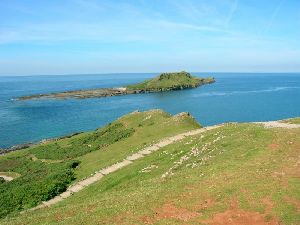 ---
Gower - Fairwood Common
Gower - Parkmill
Gower - On to Penrice
Gower - Scurlage to Pitton Cross
Gower - Middleton to Rhossili
Gower - Worms Head
Gower - Reynoldston and Cefn Bryn
Gower - Cefn Bryn to B4271
Gower - The North Gower Road
---
Copyright © 2005 Simon Davies