The Gower
Cefn Bryn to the North Gower Road
The descent from Cefn Bryn to the north is a long straightish road, but with a vertical alignment that bears a resemblence to one of those fairground slides I used to enjoy in my childhood.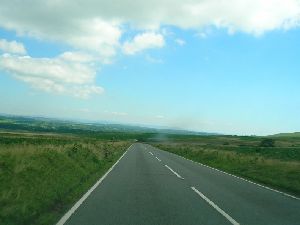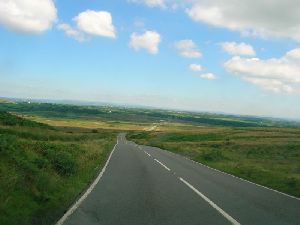 It is the sort of road where you can put your foot down and enjoy the descent, but you do need to keep an eye out for the horses and other animals that graze around here.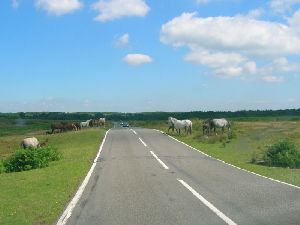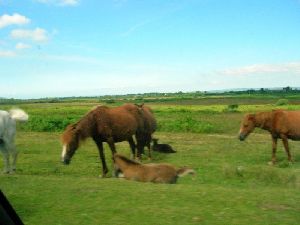 Broad Pool is a large pond situated at the bottom of the hill, a short distance from the junction with the B4271 North Gower Road. It is rare that the weather is sufficiently good to show the water as blue as it is in this picture.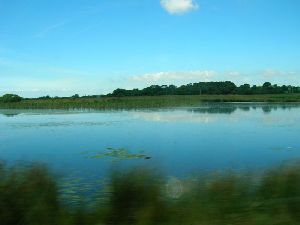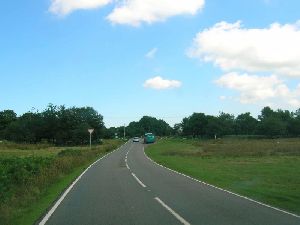 ---
Gower - Fairwood Common
Gower - Parkmill
Gower - On to Penrice
Gower - Scurlage to Pitton Cross
Gower - Middleton to Rhossili
Gower - Worms Head
Gower - Reynoldston and Cefn Bryn
Gower - Cefn Bryn to B4271
Gower - The North Gower Road
---
Copyright © 2005 Simon Davies